Mini MBA for Senior Managers
Overview
Mini-MBA for Senior Managers is an intensive and practical development programme. It focuses on the core elements of an MBA; strategy and change, finance, people, leadership and marketing in a dynamic and applied learning environment. Focusing on key areas that determine real business results and rewards, this programme is full of practical tips, tools and techniques – all underpinned with tried-and-tested business principles, that can deliver value.
Mini MBA for Senior Managers will:
CHALLENGE

your conventional business thinking around your current business model

FOCUS

on the financials of your business and understand how to directly impact the bottom line

MAKE

a direct impact on the success of your organisation

EMPOWER

you to position yourself as a leader in your business

ALLOW

you to set or contribute to the business or change agenda

AID

you in getting the best out of yourself, your team and colleagues

RETURN

you to your organisation with a clear action plan to take the business forward

BROADEN

your thinking and see the bigger picture

FOCUS

on the key areas that determine real business results and rewards

MAKE

it possible to exploit all of the marketing opportunities available to you and your business
Who should attend?
The programme's design is suitable for all existing and aspiring managers from any function or business sector. It offers a rare opportunity for executives to learn with colleagues whose experience will be drawn from a wide array of different sectors, including:
People who need a rapid executive summary of some of the latest thinking and concepts
Executives who want to improve their general management capability and explore what the high performers of today's commercial world are thinking and doing and how their companies are succeeding
Time-poor senior managers who cannot afford the time demands of full or part-time

MBA

type programme
People who want to invest in their own intellectual capital and asset base
Executives who want to secure some valuable thinking time about their business away from the day-to-day crises and pressures
Managers who want to develop a wider business outlook and break out of any narrow functional perspective
Executives moving from technical or specialist areas into wider management/leadership roles
Module One – My Personal Brand & Business Strategy
In this opening module you will initially reflect on the course ahead and your own personal leadership brand. This will help you focus on your own areas of strength and personal development. The session will then move on to explore some of the classic elements of strategic thinking and strategic analysis. You will learn about and then apply some classic strategic models to your own business and industry. The session is designed to help develop your strategic thinking and approach to business.
Thinking about MY leadership brand
Setting the context for the programme's learning
Reflections on my personal brand
What are my key features and benefits – how the week will help my Brand
Building trust as a leader
Business strategy
Defining and demystifying strategy
Planning in today's

VUCA

(Volatile, Uncertain, Complex and Ambiguous) world
The role of scenario planning
Classic strategic planning processes
Formulation
Definition
Implementation and execution
Assessing industry attractiveness and profitability
Applying Porter's famous 5 forces model
Degree of rivalry
Power of the buyers
Power of the suppliers
Threat of new entrants
Threat of substitute products and services
The three generic strategies
Low cost v differentiation – Where are you?
Blue ocean thinking
The red v blue ocean worlds
Exploring the value innovation 'sweet spot'
Competitive profiling
On what basis do you compete?  How are you currently doing?
Strategic options assessment
Applying a structured criteria for assessing strategic options
Reflections on my business challenges
Evaluating my approach to strategic thinking
Reflections on my strategic thinking and my leadership brand
Module Two – Leading & Driving Strategic Change in Organisations
During this session we will examine in detail some of the classic changes involved in implementing organizational change. You will gain a leadership perspective of some of the classic obstacles to be overcome in driving change and at the same time apply a practical toolkit of change management tools. The session will also look at a series of corporate change scenarios and case studies as well as asking you to reflect on your past, current and future organizational change challenges.
Leading strategic change
Classic change scenarios – re-organisations, systems implementations, mergers and acquisitions
Understanding the individual and personal reactions to change – apply the change curve
Dealing with resistance strategies
Communicating during the various stages of change – the essential leadership do's and don'ts
Managing the 'hard and soft' aspects of organisational change
Linking corporate strategy to the notion of 'organisational capability'
Recognising the culture, organisation, people and systems linkages
Avoiding the 'single issue focus' and trap when it comes to driving change
Applying a change management toolkit
Planning the change process – moving from intuition to the application of some practical change analysis tools
Conducting an organization change readiness assessment – how prepared are we to absorb the change?
Managing the politics of change – conducting a detailed stakeholder analysis
Applying various stakeholder management strategies
Reviewing my past / current projects – am I focusing on the right stakeholders?
Applying a comprehensive change management template
Focusing on the critical success factors
Communicating effectively during change scenarios – how to shape the message
Evaluating your change leadership capabilities and personal leadership brand
Module Three – Financial Management & Accounting
This module is designed to help you understand the language of business finance. It will provide you with a clear understanding of the key financial indicators and terminology used. It is a very practical module that will build from little or no financial knowledge. The content will be immediately applicable in your business. It will be relevant and serious, but enjoyable!
Key financial statements
The key financial statements of a company (and their interpretation)
Income Statement (Profit and Loss)
Balance Sheet
Cash Flow Statement
The difference between turnover, cash and profit
Financial terminology and policies
Revenue recognition
Gross, operating and net margins
Depreciation and amortisation

EBIT

and

EBITDA

Gearing and Leverage
Accruals and prepayments
Capital expenditure (Capex) and operating expenditure
(Opex)
Capitalisation of costs
Margin versus mark-up
Equity and debt
Key financial ratios
Ratios that measure profitability, solvency and efficiency of a business

ROCE

,

ROI

and

ROE

Working Capital ratios (debtor days and stock turn)

EPS

, Dividend yield, PE ratios, Market Capitalisation
How to read the Financial Times
Budgeting, forecasting and decision-making
Understanding costs – fixed v variable, direct v indirect
Techniques to improve the budgeting process
Profit improvement
The relationship between price, sales volume and costs
The Balanced Scorecard
Making better business decisions
Business cases –

NPV

and

IRR

calculations
Module Four – Competitive Marketing
What is marketing?
Developing a marketing-oriented customer-focussed organisation
Understanding customers in consumer and B2B markets
Creating and capturing value for target customers
Understanding the difference between marketing and selling
Segmentation, targeting and positioning
Creative segmentation as the route to dominance and virtual monopoly
Different bases for segmentation and the supremacy of behaviour-based segmentation schemes
Which segments are most attractive to us?
Positioning – and how it impacts the 4/7 P decision
Developing a robust marketing plan
What information is needed and which objectives are applicable?
Which marketing strategies are appropriate?
The 4/7Ps and their interaction
Evaluating your company's marketing efforts
Which questions to ask and how to assess the value of the answers
The business benefits of using social media
What companies have successfully exploited social media and how did they do it? What were the business outcomes?
What is changing?
Latest statistics, trends, demographics and research
Impact of mobility, social, cloud computing and globalisation
Move towards transparency and the social enterprise
Overview of main social networks
Social media as a modern form of communication
Impact on society
Hierarchical systems challenged by self-organising networks
Impact on media and culture
Human behaviourial and psychological change
Impact on business
9-to-5 local becomes 24/7 global
Traditional marketing strategies lose effectiveness
Employees, partners and customers as brand advocates
Social media and competitor analysis
Case studies – Best practice examples of businesses using social media
Social media demonstration
How to identify, validate and monitor influencers
How to have real-time engagement with customers
Presentation skills: How to sell yourself and your ideas to senior management
Getting the right level of gravitas with senior management
Presenting a persuasive request, even in the tightest time bracket
Conveying a vision that steers action
Handling objections and difficult questions
Course Tutors
Stephen Brookson
Stephen has a degree in Psychology and is a Chartered Accountant qualified with KPMG in London. After three years in industry, he lectured in accounts, tax, statistics, trust and executorship law, systems and data processing, financial management and management accounting – gaining extensive experience of writing, developing and presenting programmes on accountancy and finance. He then joined Ernst & Young as a consultant for three years, leaving them in 1991 to set up his own training business – some 23 years ago. Since then he has developed, written and presented financial seminars and training events across many industries in both the public and private sectors, in the UK as well as overseas and with Business Schools.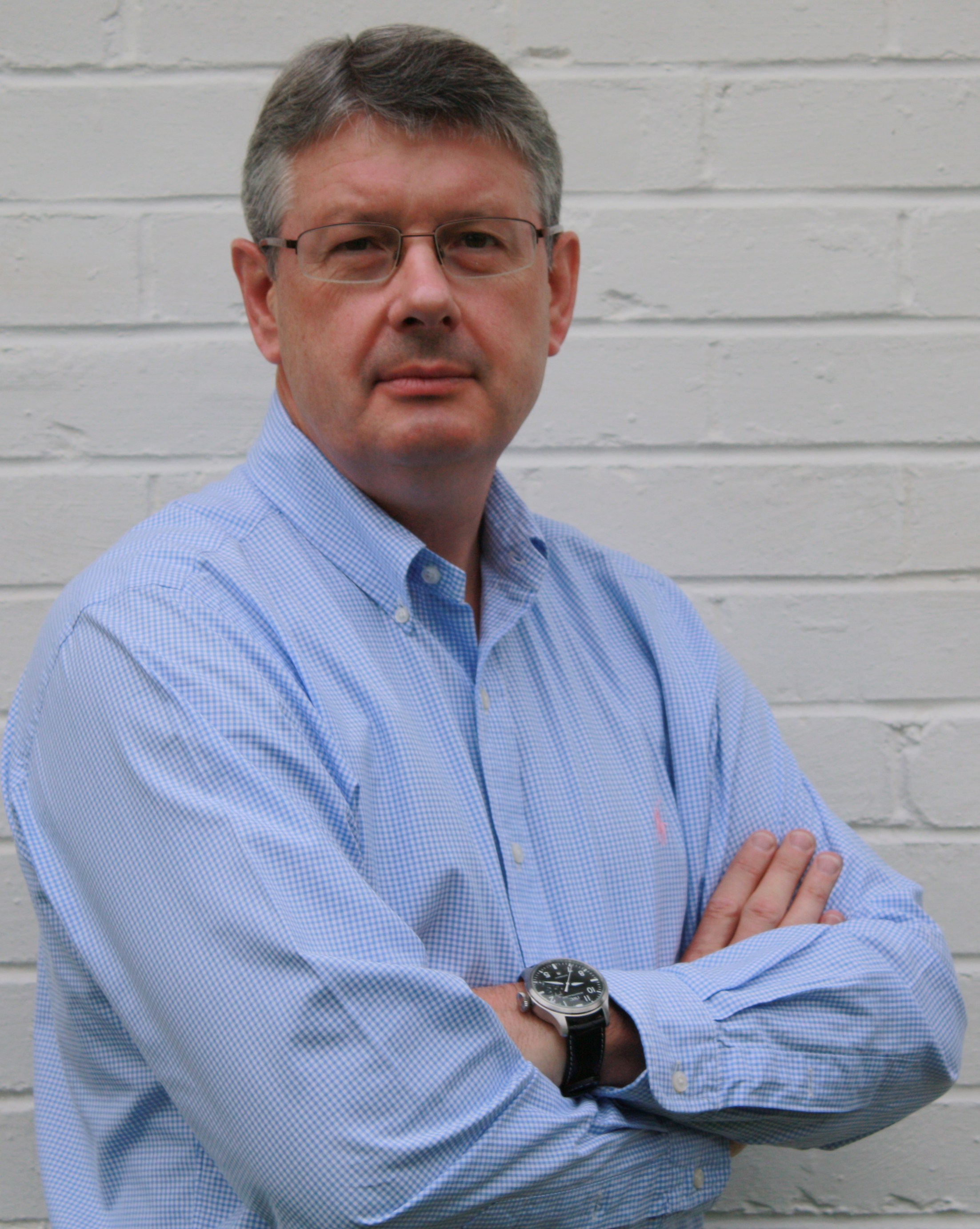 Mark Thomas
Mark Thomas is a highly successful international business consultant and trainer who has worked with some of the world's major businesses in the fields of strategy, change management, human resources and executive development. He is a highly experienced speaker and business presenter who has worked in over 40 different countries around the world. As a
consultant he has successfully sold major consulting projects and development initiatives. In addition to his consulting work Mark has authored several books and is a regular conference speaker on strategy, change management, people management and other organisational issues. Prior to becoming a Partner with Performance Dynamics, he worked for several years with Price Waterhouse Management Consultants in London. He is also a visiting faculty member at leading international business schools. He also advised on the business and organisational change issues arising out of strategic reviews and both private and public sector re-organisations.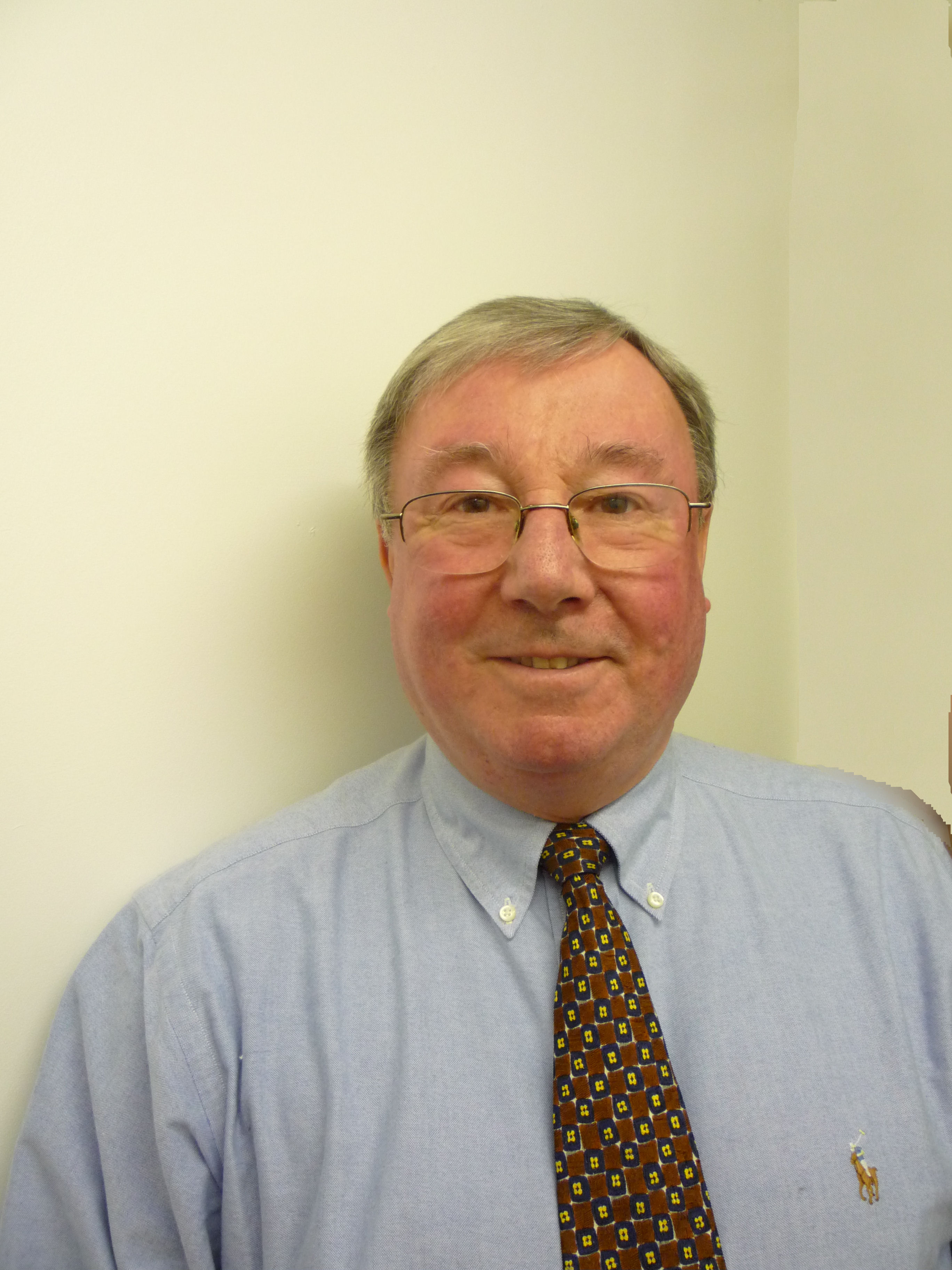 John Leach
John Leach BSc MBA is an international marketing consultant, trainer and visiting lecturer at Bradford University and Tias Nimbas Business School. He started his career in marketing with Cadbury Schweppes in Birmingham, working on a range of products in the foods group of the company. He then returned to University to take a Master's degree in Marketing at Bradford University Management Centre. After graduation he moved into business-to-business marketing with CPC (UK) Ltd, the leading supplier of starches and glucose. From there he moved into a quasi-academic role at Huddersfield Polytechnic, where he specialised in working with part-time students and with in-company clients. At this time he was invited to become a visiting presenter at the Chartered Institute of Marketing, and this led to increased in–company work and a move to becoming a full-time marketing consultant and trainer across a range of managerial areas. During the last 20 years John has worked for a variety of companies but has increasingly focused on business-to-business, working for companies such as ABB, Ericsson, Xerox, Lexmark, Paroc, Hoganas Philips and Shell. During that time he has worked in more than 30 countries, eastwards as far as Australia and west to USA and the West Indies.

Alison Kemp
Alison Kemp is a highly experienced trainer and coach in interpersonal skills and communication techniques focussing mostly on technical professionals. She graduated from London Guildhall School of Music & Drama and is a Master practitioner of Neuro-Linguistic Programming (NLP), which covers key skills in personal and organisational development. Most recently Alison is also instrumental in developing and lecturing an online Post-Graduate Diploma in Creative and Innovative Leadership in Africa for Blake Hall Business School and works with Cass Business School on the Executive Development Programmes. With her combined experience in the arts and business world, Alison's constructive and stimulating approach leads delegates to regularly regard her workshops as highly practical, informative and inspiring.

Andy Black
Andy Black has over 20 years experience in exploiting technology, content and information to achieve strategic objectives. He has worked on a number of ground-breaking projects including the Excalibur rapid rebuttal database for the Labour Party, using Banksy imagery in the General Election social media campaign for the Lib Dems, managing Honda's social media monitoring, directing social media campaigns for Vodafone and developing information services for Reuters, Jane's Information, The Independent and the Daily Mail. Andy is currently working with the Foreign and Commonwealth Office on their communications and digital diplomacy training programmes.